Gutter Clearing using the Reach Vacuum.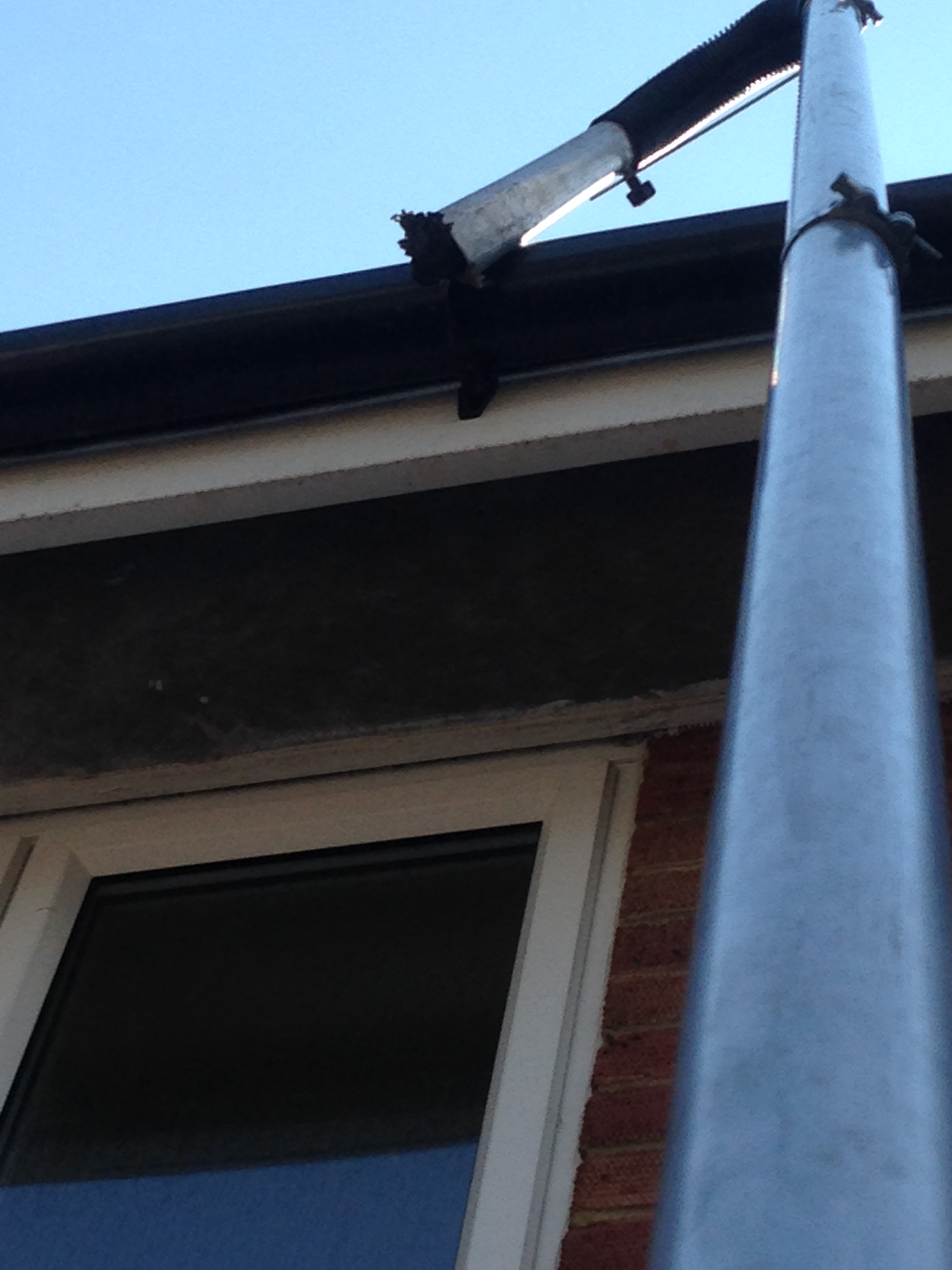 THE EXPERT GUTTER CLEANERS
Our customers and householders are pleasantly surprised at the cost and are delighted with the results especially when their gutters and fascias are also cleaned using the Pure Water Pole System. Customers usually ask for a repeat service the following year. When gutters are cleared out regularly, the joints last longer and there's less need for more extensive and expensive repairs.
Neil Marshall was one of the first people in the south to offer this service. Action Window Cleaning Limited offers gutter cleaning from the ground. We have the experience and knowlege to be able to deal quickly with all kinds of gutter problems.
I would be delighted to provide you with more information or a demonstration, so don't hesitate to contact us today.
Can you clean gutters from the ground?
Many window cleaners and maintenance companies have invested in new high-reach equipment to enable them to clean windows from the ground thus eliminating or at least minimising the use of ladders.
There is very few jobs where you can use a ladder. There's always a limit to the height and angle. A second man is needed to foot and a risk assessment must be in place on many sites. Lots of planning of the safe execution of the job is spent before it is even started. This drives up costs.
Some are forced to cut corners and compromise safety. Many companies wont allow the use of ladders on their sites now.
CARRYING OUT THE TASK THE SAFE WAY – NO LADDERS
Prices start from just £3 per metre with a minimum charge of £45 per house.
ACTION WINDOW CLEANING LIMITED REGISTERED OFFICE 3 HIGHBAY CL, EASTLEIGH, SO50 9QJ. REGISTERED NUMBER 11086926. REGISTERED IN ENGLAND AND WALES
Gutter cleaning Hampshire, hampshire gutter cleaners, Southampton window cleaning, Window Cleaners Southampton, Window Cleaning Lymington, Window Cleaning Brockenhurst